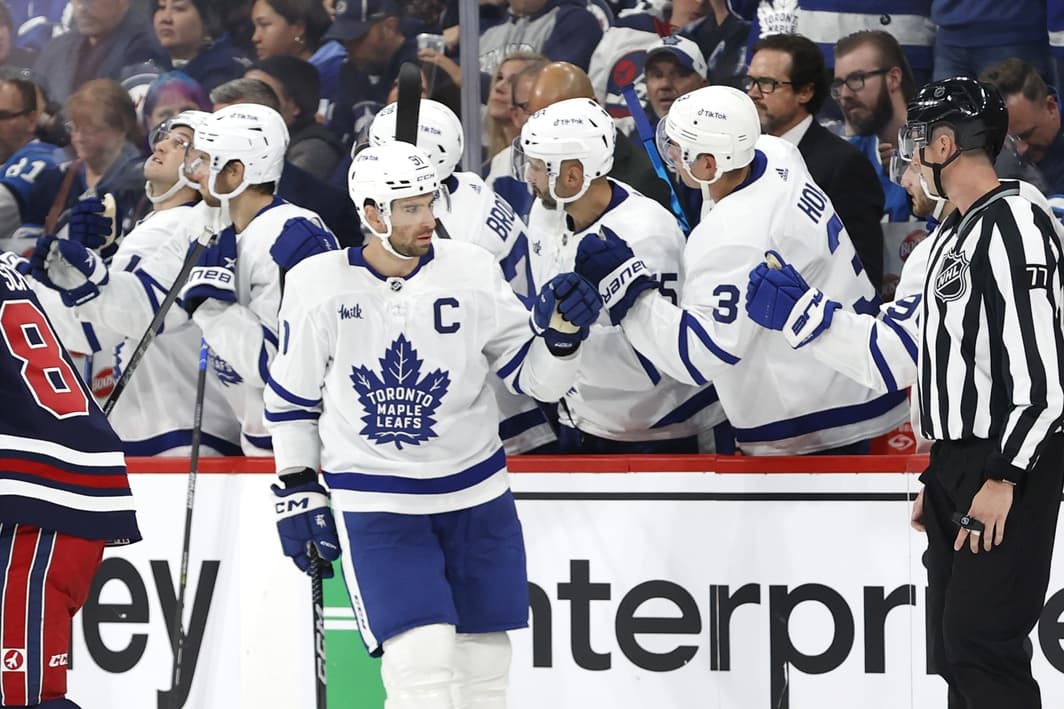 It was arguably their most complete effort of the early season.
John Tavares scored twice – his second and third of the campaign – as the Leafs (4-2-0) kicked off their five-game road trip with an impressive 4-1 victory in Winnipeg (2-3-0).
Speaking of impressive, how about Ilya Samsonov? The 25-year-old netminder made 30 stops for his fourth consecutive victory to start his Maple Leafs career.
Ilya Samsonov: 4 wins, 0 losses .939 Save Percentage
Between the Murray injury and a slow start from TOR's 5v5 offense, Samsonov has come up big for the Leafs to start the year.
— Nick DeSouza (@NickDeSouza_) October 23, 2022
Meantime, what a hunch by Sheldon Keefe beefing up his fourth line. Wayne Simmonds and Kyle Clifford, who both made their season debuts on Saturday night, set up David Kampf for the game winner in the second period. Meantime, Auston Matthews led the way with three helpers.
Toronto has now won eight of the past 10 meetings in Winnipeg.
Muzzy's Muzings:
 FOURTH LINE JUICE
Toronto's new look fourth line of Kyle Clifford, David Kampf and Wayne Simmonds brought some much-needed jam to the lineup.
Maple Leafs' Clifford-Kämpf–Simmonds line outshooting their competition 4-0 and outscoring them 1-0 through two periods.
— luke fox (@lukefoxjukebox) October 23, 2022
 
Also, great to see that fourth line chip in with a goal, too. If there's one negative to pull, though, it's that both Clifford and Simmonds took minor penalties in the game. But all-in-all, minimal complaints on my end. I'm happy.
Maple Leafs improve to 15-0-0 when David Kämpf scores a goal.
— luke fox (@lukefoxjukebox) October 23, 2022
URGENCY
For the first time in a while, the Leafs played …

Read More
Author: Nick Alberga / The Leafs Nation