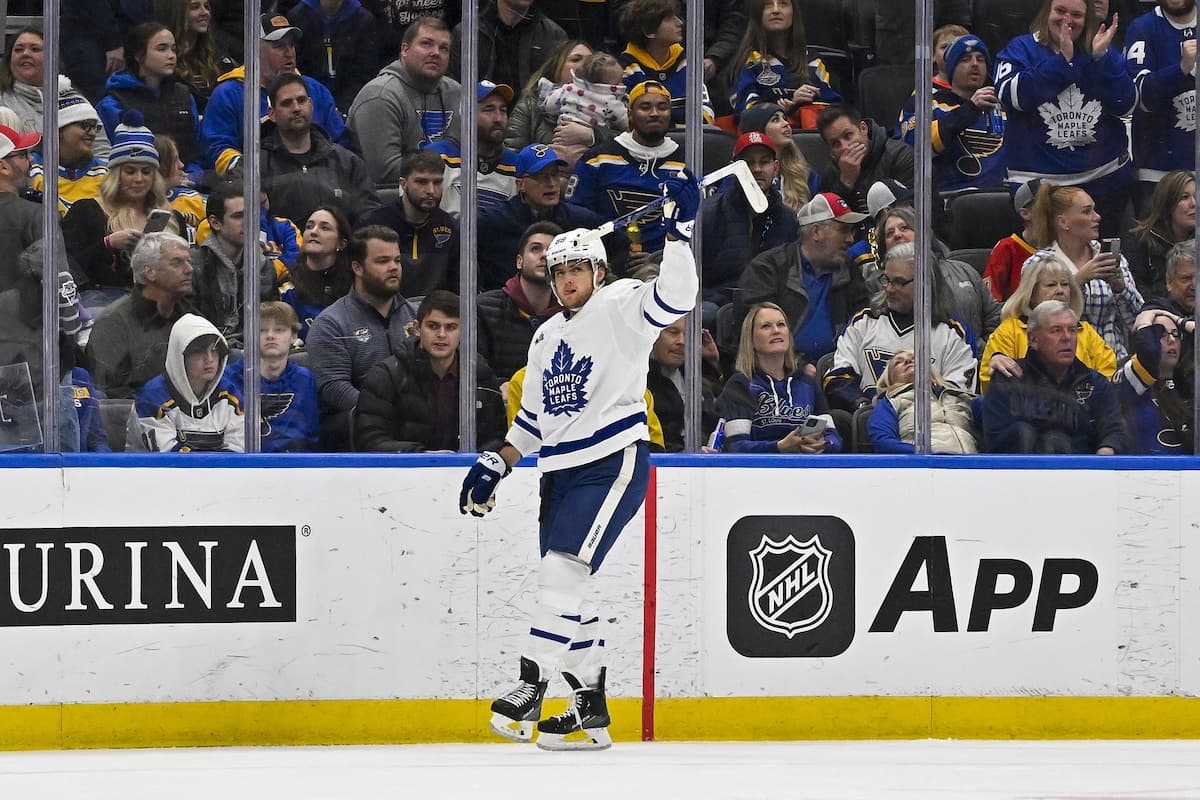 The Leafs and Blues are incapable of playing a boring hockey game —Tuesday night was further proof of that.
They've now combined to hit the over in four consecutive meetings.
William Nylander potted the OT winner as Toronto outlasted St. Louis 5-4 to snap a mini two game winless skid on the road.
Most OT goals in Maple Leafs history
Mats Sundin 14Auston Matthews 9William Nylander 7Thomas Kaberle 7
— Sportsnet Stats (@SNstats) December 28, 2022
Calle Jarnkrok tallied a goal and two helpers for his first career three-point outing. Meantime, John Tavares, Alex Kerfoot and Justin Holl had the other goals while Ilya Samsonov made 30 stops to improve to 11-3-0 on the season.
Mitch Marner picked up an assist. Remarkably, the 25-year-old has now notched at least a point in 25 of his past 27 outings.
Toronto, who's 7-2-1 in December, upped its OT record to 3-6. Additionally, they're 12-2-2 since Morgan Rielly went down. By the way, earlier on Tuesday, his status was upgraded to day-to-day. He's on the mend.
Leafs are 3-0-0 since acquiring Dryden Hunt.
He has yet to a play game, though.
— Nick Alberga (@thegoldenmuzzy) December 28, 2022
 
MUZZY'S MUZINGS:
 
FOOD COMA
As per usual, the game following the holiday break always seems to produce general unpredictability and wildness. And this one did not disappoint. Suffice it is to say, neither team had it defensively, but you won't hear any complaints out of me. Furthermore, it was great to see Toronto's depth come to the forefront. Once again, I thought the bottom-six had a solid night. They've really found their identity since the slow start to the season. Come playoff time, the Leafs will take the offence wherever they can get …

Read More
Author: Nick Alberga / The Leafs Nation