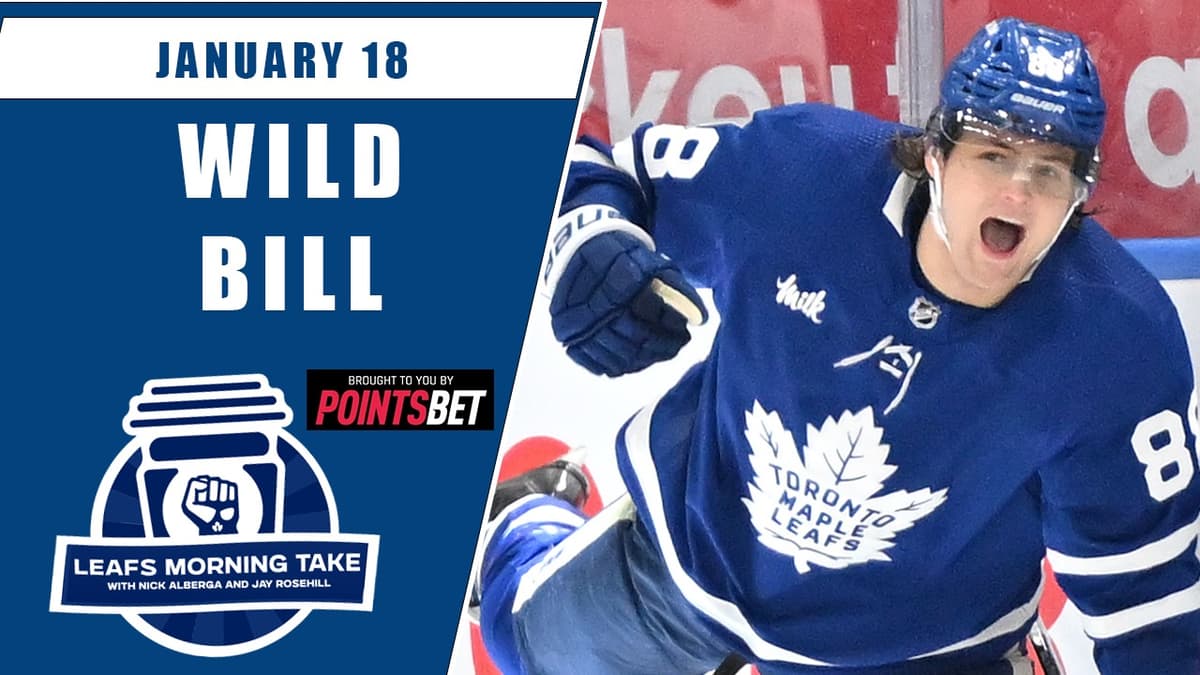 From a goalie pull to a penalty shot to a parade to the penalty box, Tuesday night's tilt between the Leafs and Panthers had a bit of everything. Simply put, it was a hot mess.
Despite flying solo for the Wednesday edition of Leafs Morning Take, there was no shortage of talking points to tackle ..with a little help from my friends.
After giving my individual thoughts on the 5-4 OT victory, I turned things over to Rosie for another terrific edition of 3 Hits With Rosie. After last night's antics, you just knew he would have a lot to say. And unsurprisingly, he did not hold back when talking about Radko Gudas.
Presented by @PointsBetCanada..
"This guy has no reason to be submarining a guy and blowing him up like that. It's not a skill, it's not something to be proud of."
– @Jay_D_Rosehill on Radko Gudas
Leafs Morning Take – Jan. 18 @TLNdc
📱 https://t.co/VaPAFBdmMq pic.twitter.com/LZPn5hwxA5
— Nick Alberga (@thegoldenmuzzy) January 18, 2023
 
Additionally, I broached guest Anthony Stewart on the hot button topic coming out of last night's game as well.
Also, here's @StuMunrue on Gudas' antics from Tuesday night. #HockeyTwitter #LeafsForever | #TimeToHunt | #TORvsFLA pic.twitter.com/kfb6lqw2Kf
— Nick Alberga (@thegoldenmuzzy) January 18, 2023
 
At any rate, it's always great to get the perspective of players who actually played in the league. Big win for the Buds!
Lastly, I wrapped with the PointsBet Canada bet of the day:
.@thegoldenmuzzy is all over another Pete DeBoer @NHLRevenge game tonight in San Jose👀
💰💰💰@PointsBetCanada is live in Ontario!
Details -> https://t.co/uvEnShfFwr#ad #pointsbetcanada
Full Show📱: https://t.co/1yiu1iZD7g pic.twitter.com/F7CDqTWWeL
— TheLeafsNation (@TLNdc) January 18, 2023
 
Be sure to join us on Thursday at 11 AM ET as we preview Leafs and Jets from Scotiabank Arena.
Don't forget to subscribe, like, and leave us a review wherev …

Read More
Author: Nick Alberga / The Leafs Nation